18W offroad LED lights increase your visibility and help you drive in difficult terrain. Those lights are 18W each but give as much light output as standard 55W halogen fog lights.
We got this product from GearBest to test them on car, so those light was installed on a roof bar and wired using cigarette lighter for maximum mobility. You could hardwire it to the battery with a switch if you want those LED lights installed permanently.
Tools
Wire cutter
Standard set of wrenches
Zip ties
Shrink tubes
2-wire cable
Cigarette lighter connector
Warning!
Performing this procedure may cause permanent damage to your car.
Do this at your own risk!
We are not responsible for any loss or damage.
Installing 18W offroad LED in Skoda Yeti
Use included install set to mount hinges on the roof bar.
Connect both 18W offroad LED spot lights together using 2-wire cable. Positive (red) to positive, negative (black) to negative).
Use shrink tubes on every connection to prevent water penetration and short circuits.
At the end of the 2-wire cable install the cigarette lighter connector.
Make sure that your cigarette lighter is properly fused.
Install roofbar on car and connect lights.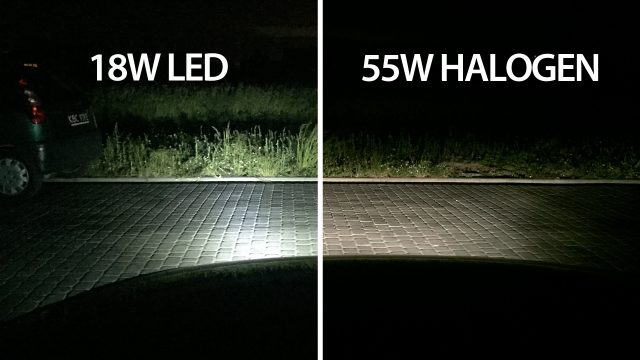 You can check other interesting products for your car at GearBest.com.